Students Recognized at 2023 Impact Award Luncheon
May 19, 2023 by Office of Marketing and Communication
Student Achievements

Junior Elise Meier receives WLC Impact Award
MILWAUKEE - Wisconsin Lutheran College students were honored at the 2023 Impact Award Luncheon, an annual student leadership recognition event, on Wednesday, May 10 in the Recreation Complex's Siebert Center.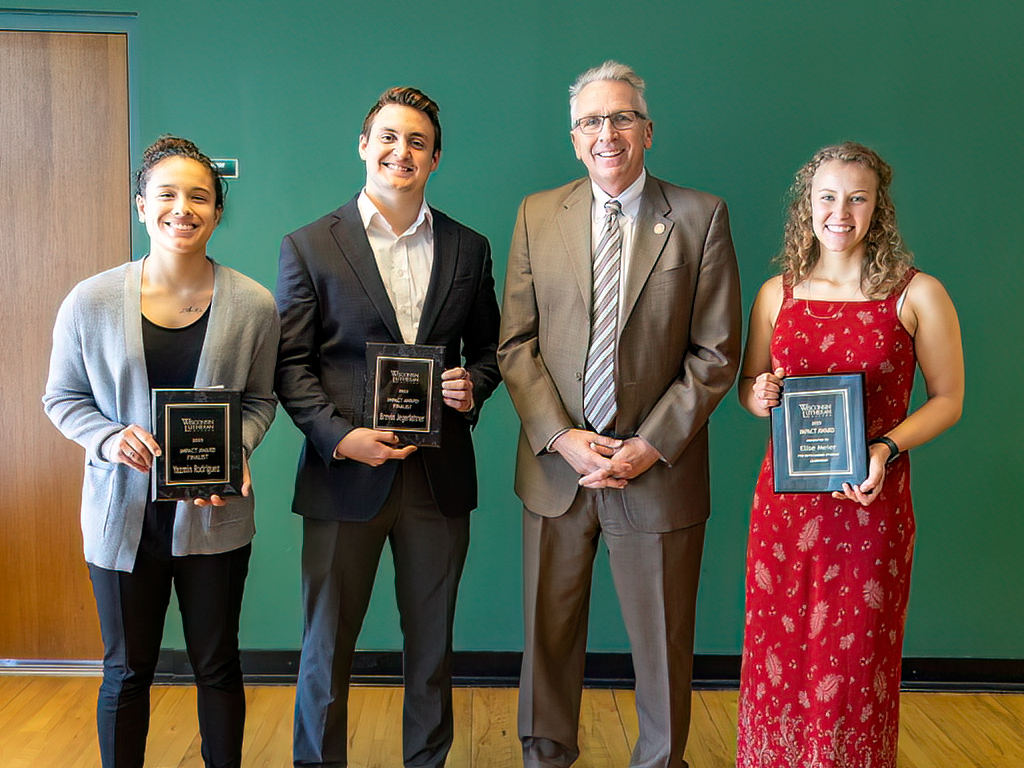 Wisconsin Lutheran College junior Elise Meier (pictured at right), a Spanish and anthropology major from Watertown, Wisconsin, is the 31st recipient of the college's Student Impact Leadership Award. Elise is an active leader on campus; she is a member of the women's volleyball team and Student Senate, participates in the Christian Leadership Certificate Program, and helps lead the Warrior Orientation and Welcome Program. Elise also worked with Campus Ministry this past year to relaunch mission trip opportunities for students. She is the daughter of WLC alumni Bill '97 and Cathy (Hahn) Meier '99.
The other finalists for the Impact Award honored at the luncheon were seniors Yazmin Rodriguez and Brevin Jegerlehner, who are pictured with WLC's President, Dr. Daniel W. Johnson.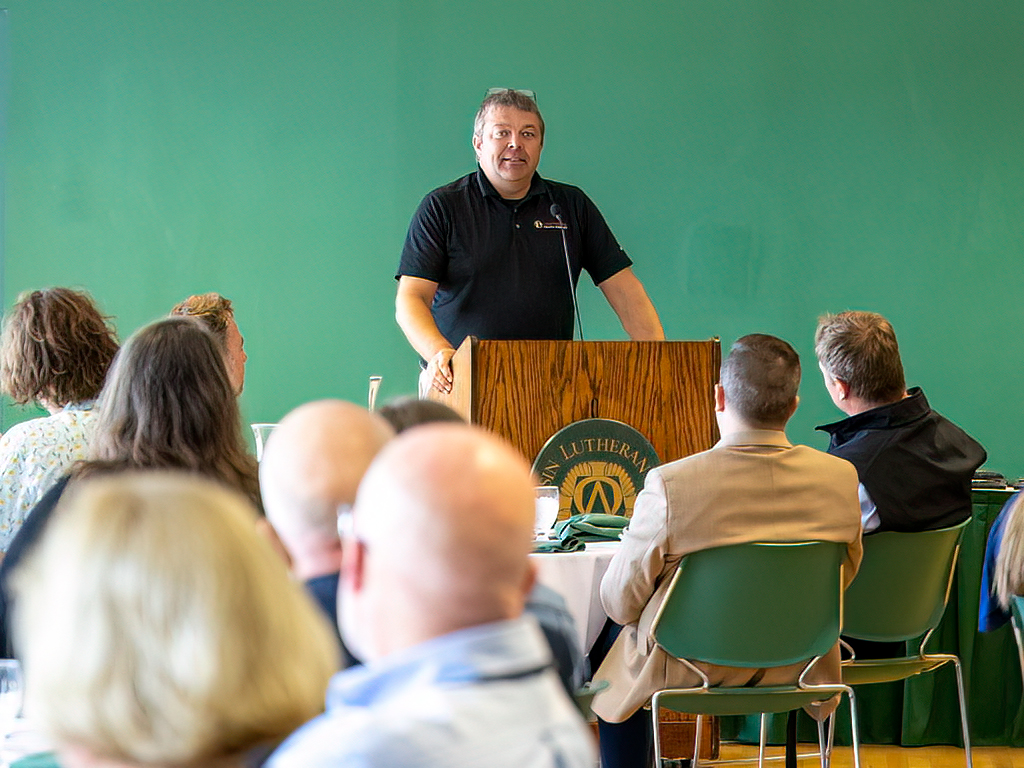 The Impact Award, which was first given in 1993, honors a WLC junior or senior student who has demonstrated Christian servant leadership at WLC or in the greater community. Students are nominated by faculty, staff, and graduating seniors. The list of finalists is sent to WLC undergrads, who vote to determine the winner.
The event featured a keynote speech from Pastor James Buske (pictured), Executive Director of Lighthouse Youth Center in Milwaukee.
Also recognized at the luncheon were members of the Warrior Events Board and Student Senate, senior Conduct Board members, and Resident Assistants.