Congrats to the Class of 2022!
June 13, 2022 by Office of Marketing and Communication
Student Achievements

Sending Christian Servant Leaders into the World
MILWAUKEE, WI - On Saturday, May 21, Wisconsin Lutheran College held its spring commencement exercises in the Recreation Complex - Time of Grace Center. At the ceremony, WLC awarded diplomas to more than 190 traditional undergraduate students, accelerated degree completion students, and graduate students. WLC's 2022 graduates are from 20 states plus China. They represent 41 undergraduate majors and four master's programs. 
---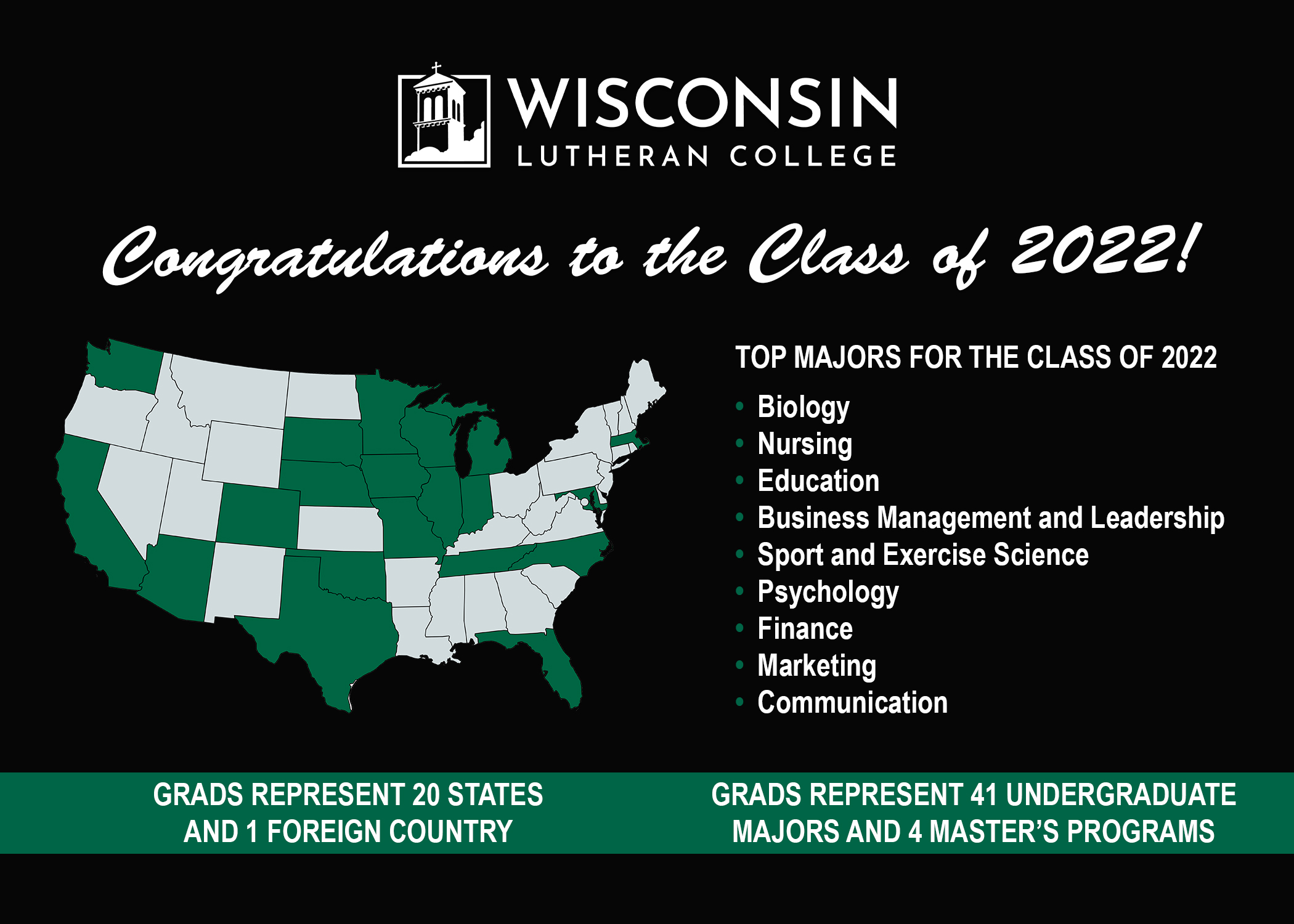 ---
COMMENCEMENT PHOTOS
---
COMMENCEMENT SPEAKERS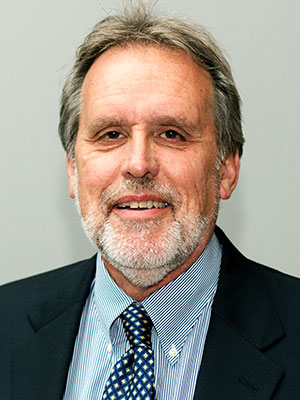 Rev. Dr. Mark E. Braun, professor emeritus of theology, gave the keynote address and received the Pro Gloria Dei Award, which recognizes an individual for his or her life of distinguished service to God and his people.
A graduate of Northwestern College, Wisconsin Lutheran Seminary, and Concordia Seminary, Braun was assigned in 1978 to be an assistant pastor at Grace Lutheran Church, St. Joseph, Michigan. In 1983, he accepted the call to be pastor of St. John Lutheran Church in Sparta, Wisconsin. In 1987, Wisconsin Lutheran College called him to be the director of spiritual life programming and an instructor of theology. During his 34 years at WLC, Braun taught introductory courses in Scripture and Lutheran doctrine, the Christian Faith and Life, ten Biblical Studies courses on the Old and New Testaments, and courses on Religion in America and World Religions. In addition, he taught Intertestamental Literature at Wisconsin Lutheran Seminary and has taught courses on Scripture in Zambia, Africa; Chennai, India; and at Asia Lutheran Seminary in Beijing, China. 
Braun is the author of The People's Bible volume on Deuteronomy, A Tale of Two Synods: Events That Led to the Split Between Wisconsin and Missouri, and Time Between the Testaments, all published by Northwestern Publishing House. He is the author of the Concordia Commentary volume on Judges, to be published by Concordia Publishing House.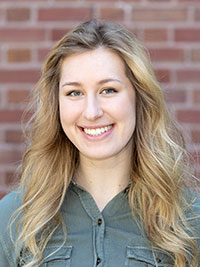 Graduating senior Abigail Raasch was nominated by faculty and chosen by her classmates to be the student speaker at commencement. A four-year student athlete in women's volleyball, Raasch earned a B.S. in biology with a minor in mathematics. This summer she is traveling to Uganda to serve in an orphanage before she begins graduate studies at Palmer College of Chiropractic in Port Orange, Florida.
WLC alumnus and director of athletics communication Adam Heinzen '06 received the Alumni Service Award during the ceremony and welcomed graduates to the ranks of WLC alumni. 
---
Wisconsin Lutheran College prepares its graduates to be Christian servant leaders in the workplace and in the community.