Tim Tebow Receives Divine Servant Award
June 05, 2021 by Office of Marketing and Communication
Christian Leadership

Divine Servant Award Celebration at Wisconsin Lutheran College raises more than $575,000 for student scholarships
Milwaukee, WI - Tim Tebow was honored as the fourth recipient of the Divine Servant Award at the Wisconsin Lutheran College (WLC) Outdoor Athletic Complex in Wauwatosa on Friday, June 4, 2021. Tebow was the featured speaker at the Divine Servant Award Celebration.
More than 600 guests gathered at the event, which verified Tebow's commitment to exemplifying the values of Christian servant leadership throughout his time as a professional athlete and as a New York Times best-selling author. Past recipients of the Award have included President George W. Bush, Tony Dungy, and David Green.
The Celebration included a VIP reception as well as a photo opportunity, a three-course gourmet dinner by Bartolotta Catering, and an entertaining question and answer session. 
Prior to the event, Tebow took time to meet with WLC students at Raabe Stadium during an informal discussion moderated by Warriors Head Football Coach Eric Treske. 
The Divine Servant Award celebrates those who demonstrate and epitomize the values of Christian servant leadership and the proceeds from the event benefit students through scholarships to attend WLC. This is the major fundraising event in WLC's calendar year, and it has raised more than $575,000 so far.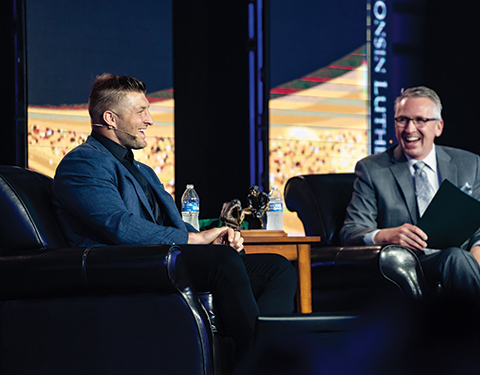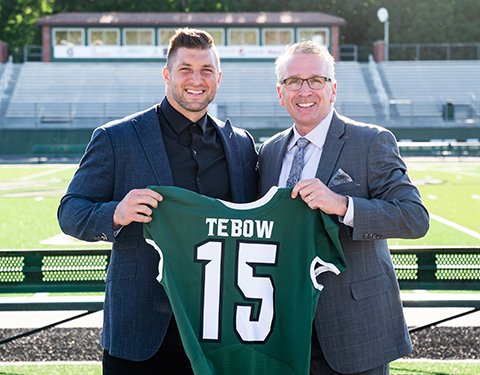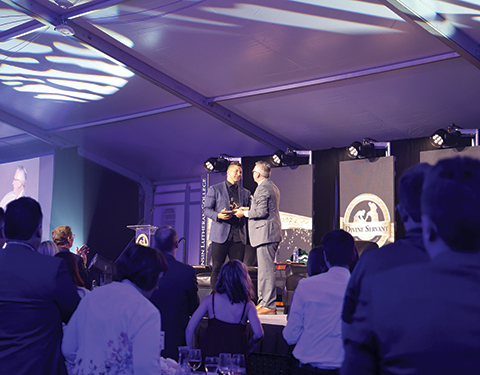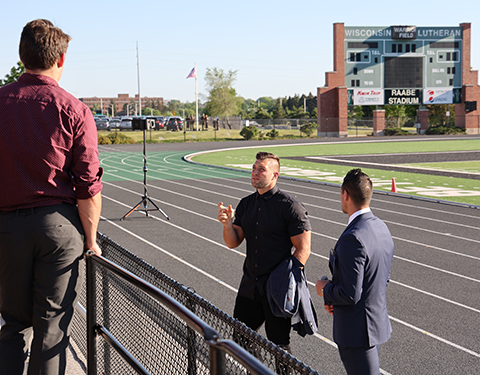 ---
Wisconsin Lutheran College is a nationally ranked Christian college in Milwaukee that serves nearly 1,200 traditional undergraduate, adult, and graduate students through its on-campus and online programming. The college, which prepares students for lives of Christian leadership, is recognized for its academic excellence and superior student experience.