February Featured Alumnus: Cody Bohl
January 27, 2022 by Office of Marketing and Communication
Alumni

MEET CODY BOHL '12
MAJOR: COMMUNICATION

CURRENT ROLE:
ASSOCIATE DIRECTOR OF ATHLETIC COMMUNICATIONS AT UW-MILWAUKEE
---
Why did you choose WLC?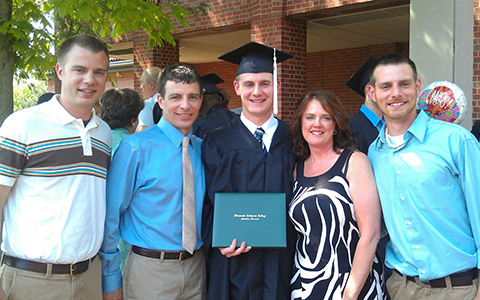 I chose Wisconsin Lutheran College because I had a chance to continue my Christian education. I was fortunate enough that my parents sent me to a Lutheran grade school and high school, and to continue that at WLC was a great opportunity. It was also close to home and I knew I had some friends from high school who were planning to attend WLC, so I would be in good company.
Tell us about your favorite WLC experience.
How can I pick just one? Some of my favorite times at WLC came in the dorms my freshman year when I was just starting to get to know everyone. Everything was so new and different, but exciting because you meet new people and make new friends. I was a member of the golf team for two years (you can't tell by my scores...) and we did a spring break trip to Orlando, which is something I'll never forget.
Who is your favorite WLC professor or staff member?
I'm not sure I can pick out one individual favorite, but as a communication major, my professors in that degree program were terrific. I'm grateful for Professor Deborrah Uecker and her guidance during my time at WLC. I also have to give a nod to Adam Heinzen '06, Director of Athletic Communications. He gave me an opportunity to work and intern in the Athletics Department, which helped realize my passion for athletics and my career path today. 
What have you accomplished since graduation?
I can't honestly say that I've put together a bucket list, but I am very happy to say this last year, I married an incredible woman and I'm looking forward to what our future holds. We traveled internationally for the first time in our lives on our honeymoon, so that was a pretty awesome experience. So, I'll say I crossed those off of my non-existent list.
What is next on your bucket list to complete?
I want to continue to travel with my wife and see places we have not been, or even places we have been but enjoy. And then down the road, start a family!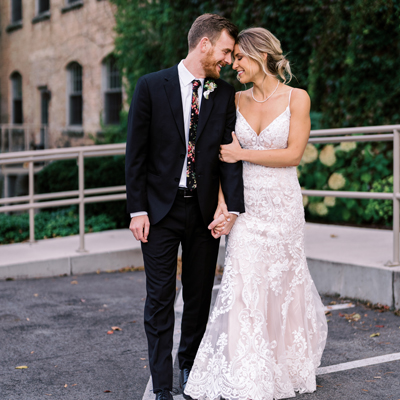 ---
"I support WLC because I want prospective students to have the same experience I did in college. There are plenty of great universities, but WLC provides an opportunity for students to get a great education surrounded by the Gospel. Support from alumni will help offer other students that experience."
---