April 2023 Featured Alumnus: Josh Lepke
March 23, 2023 by Office of Marketing and Communication
Alumni

MEET JOSH lEPKE '01
Major: Elementary Education
Current Role: 6th-8th Grade Teacher and Athletic Director at St. Paul's Lutheran School in Muskego, Wisconsin
---
Why did you choose WLC?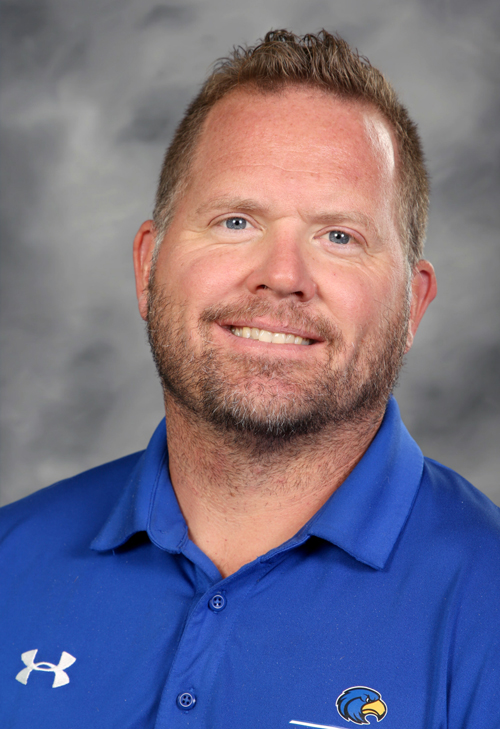 I knew I wanted a smaller college and something closer to home. You have to remember that back in 1996, recruiting wasn't at the level it is today, and the small town of New London, Wisconsin, didn't get much excitement. It was through friends' word of mouth and my aunt that WLC came on my radar. Once I started looking into it, I really fell in love with the campus and the atmosphere. Smaller class sizes, proximity to Milwaukee events, and a solid Christian education that I knew would prepare me for life - all these things appealed to me.
Tell us about your favorite WLC experience.
It was all about the people. From seniors to freshmen, the people at WLC always seemed like family to me. I have so many memories that involve people getting together and sharing genuine experiences. I developed life-long friendships that continue today. I remember playing the video game Pole Position in the Student Union, campus-wide games, but mostly just random nights in the dorms building memories. Living in the Milwaukee area, it has been an amazing blessing running into so many WLC alumni that live and work in the area. For me, the WLC experience was special because of the people.
Who is your favorite WLC professor or staff member?
I worked in the REX for four years under the direction of Cheryl Pasbrig (now Iwinski '91). Cheryl was the assistant athletic director and she taught me all things statistics, specifically how to call basketball games for the official stat reports. It was like a new language but eventually, I got pretty good at it. We would call the WISAA Girls State Tournament games in the late '90s and many other high school sporting events that took place in the REX. I always appreciated the work Cheryl put into WLC Athletics and the way she cared to make everything run smoothly. Today, I take those same skills that Cheryl perfected and do the best I can as athletic director for St. Paul's Lutheran School in Muskego.
What have you accomplished on your bucket list since graduation?
I have been blessed to have amazing people and organizations around me since graduation. I am very appreciative of the three grade schools I have taught at (Star of Bethlehem, St. Marcus, and St. Paul's Muskego) and the experience I have gained along the way. These experiences have given me opportunities to travel with kids on Discover American Trips with St. Marcus, work in a variety of positions, and teach many subjects and grade levels. The people I have gotten to teach with have been role models to me. God has blessed my family - wife Nicole (Kolosovsky '00), Eli, Sophia, and Micah - with opportunities to travel and see the world. My bucket list has been filled because of relationships with some amazing people.

What is next on your bucket list to complete?
I've always wanted to get a hole-in-one. A guy can dream, can't he?
"I support WLC because I believe in WLC. The faculty and staff have always been supportive, and the college's reputation is second to none in the Milwaukee area and throughout the Midwest. WLC prepared me with life skills and an excellent education, all while staying grounded in Christian values. Some of my best memories happened at WLC, and I'm proud to be a Warrior. I'm even more proud that my son Eli has enrolled at WLC and will be freshman in the fall."