WLC Named a 2023-2024 College of Distinction
June 15, 2023 by Office of Marketing and Communication
About WLC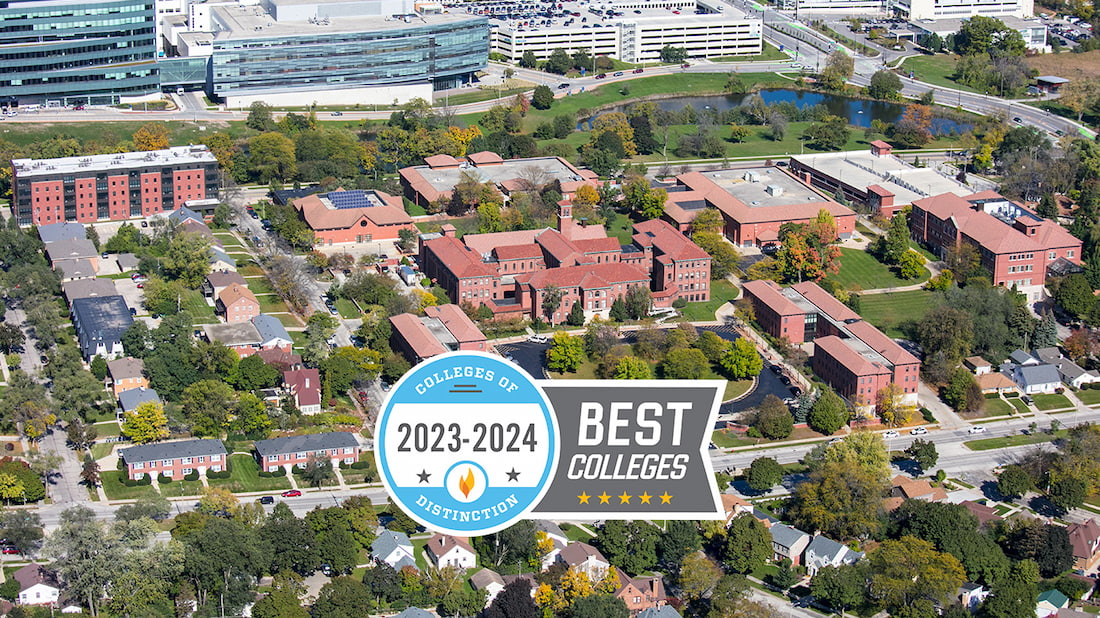 MILWAUKEE, WI - Wisconsin Lutheran College (WLC) has been named a College of Distinction for the 2023-2024 academic year, marking its commitment to providing a high-quality undergraduate education that focuses on hands-on learning, strong student-professor relationships, a vibrant campus life, and successful outcomes.
"We believe that engaged students are successful students," said Tyson Schritter, Chief Operating Officer at Colleges of Distinction. "And Wisconsin Lutheran College's dedication to experiential learning shows us that each of its students has the opportunity to play an active role in their education."
Schritter continued, "We are deeply inspired by how Wisconsin Lutheran College immerses students in their academic pursuits, fostering a welcoming community that provides unwavering support throughout their college years and beyond."
Already honored as a 2023-2024 College of Distinction for its high-impact approach to education, WLC received additional recognition for its business, education, and nursing programs. WLC also was recognized as a Christian College of Distinction.
View Wisconsin Lutheran College's profile to learn more.