1098-T Forms are Available
January 23, 2023 by Office of Marketing and Communication
About WLC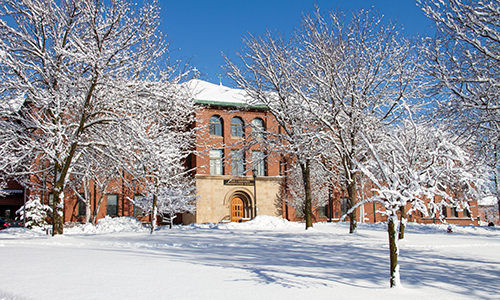 The 1098-T student tax forms are available to pick up electronically. The 1098-T is used to determine student eligibility for claiming the Education Tax Credits on your Federal Income Tax returns.
Wisconsin Lutheran College has contracted with Maximus Federal to provide both electronic and paper 1098-Ts. Paper 1098-Ts will be mailed around January 31. If you are eligible to receive a 1098-T, you can retrieve one electronically now. 
To retrieve your 1098-T electronically:
Launch a web browser and go to https://tra.maximus.com.
Click the "First Time Students" Button.
Enter your full First and Last Names and the last 5 digits of your Social Security Number (or your WLC Warrior OneCard ID number).
Click "Submit."
If records are present for you, you will be instructed to create an account. Follow the instructions on the website to create a free account and retrieve your 1098-T. If records are not found for you or you have difficulty creating account, use the "Help" link in the left menu.
You can go to the website as often as needed to retrieve a copy.